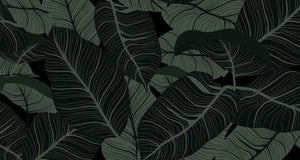 Are you an existing consignor? Click the button below to log in to your account and see your up-to-date sales! If you have forgotten your login credentials, email us at everythingoldcanada@gmail.com from the email address we have on file for you and we are happy to help.
Account Login
Here it is. The question we get asked all the time.

"Where do you get all this stuff?"

And do you know what? Usually it's from people like you! There are two ways to sell things at Everything Old, and both of those start with sending us some photos by email so let's give you a little link here to a page that shows you how to do that in case it's something you've never done before:

Learn More
Okay, so now that we all know how to attach photos to an email, let's talk about how your cool things make it into our shop and then onward to happy new homes.
Consigning
So you'd like to become a member of Everything Old's happy family of consignors! That's fantastic! We have all sorts of consignors: from the person with the small collection of things that they've decided to let another person get joy from, to the person who comes in on a regular basis with more and more things to keep our shelves full and our customers happy. Wherever you land on that spectrum, we are thrilled to have you and your treasures! To get started, send us an email with the subject "Consignment Request – (Your Name)" and attach a few photos that give an idea of the items you'd like to consign. Write a little something too that lets us know who you are, because while they may be mysterious and beguiling, emails with photos and no text are super confusing to respond to. From there we make an appointment for you to bring items in, or if there's an overwhelming amount of items we may arrange a time for us to come by and see what you have.

Once you've joined our Consignment Family, life couldn't be easier. You will get login credentials so you can check your account as often as you like to see what's sold and what isn't, and once a month we'll send you an e-transfer of the proceeds of that month's sales!

"Wow guys, that's so easy! Why haven't I sent you an email already?"

I don't know! Better get on that!


Selling
I get it, you're not into consigning. Yeah you have some stuff that you're not using any more, but after that stuff is out of your house you plan on dying your hair, changing your name and moving to a country with sandy beaches and some epic street food options. I totally understand, and I bet you're going to look smashing as a redhead.

It starts pretty much the same as consigning with us in that you send us an email with photos, but this time make the subject "Items to Sell – (Your Name)". We're still going to want you to write something, but this time you're going to need to include what you'd like to sell your items for.

"But guys, I have no idea what to sell my things for!"

If that's the case, then maybe consignment is the better direction for you to go! If you consign with us then it's our job to research all your items, figure out what the current market value is for them and advertise them in whatever way we need to so they find a good home. But if you'd really rather just sell your items, then just like I price my items when I'm selling them you will need to do the same. From there we can have a conversation about whether the items are something we'd like to buy and if so, whether we can purchase them for the price you stated. Either way if you have some super cool things we'll make an appointment for you to bring them in to the shop, or under certain circumstances we may come out to do an on-site visit. Hopefully we can come to an arrangement where everyone is happy, and you can get on to your new life as a red-headed street-foodie beach bum with a bit more money in your bank account.

UNDER NO CIRCUMSTANCES should you just show up to the shop with a) a whole bunch of stuff and b) no appointment. I understand you're eager, but running a small business is a whole lotta work and if you show up without an appointment we will likely be either already in an appointment, or otherwise in the middle of doing one of the million things it takes to keep a small business healthy and thriving. We love getting new things in, but we also love taking care of our customers so let's all make sure we can keep doing that the best way we know how!